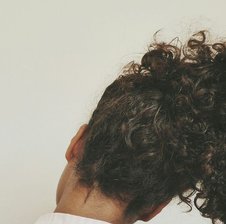 MorningDesire
Praćenje
Obavijesti kad je online
19, Blizanci
Posljednji login:
29.11.2023. 21:44:47
Galerije zaštićene lozinkom
Bitni detalji od
MorningDesire
| | |
| --- | --- |
| Spol | Žena |
| Zanima me | Žene, Muškarci, Parovi, Trans |
| Dob | 19 |
| Visina | 5' - 5'3" [150cm - 160cm] |
| Težina | 100 - 120 lbs [45 - 55 kg] |
| Kosa | Crvenokosa |
| Oči | Smeđe |
| Etnička pripadnost | Bijelac/Kavkaski |
| Jezici | Engleski, Ruski |
| Stidne dlake | Dlakava |
| Poprsje | Srednji |
| Guza | Srednji |
Frankly, I can't say why I'm turned on, because I'm still a virgin, but I know one thing - that like any girl, I love affection
Welcome to my world) My name is Maya, I'm 19, at 19 I can do a lot, because I've been working in different fields since I was 16,I have been doing karate for 10 years, yes I am a sports person) hehe
I love to develop in different directions, that's why I came here, I know that here I will have the opportunity to meet people from different continents and also earn money to make my dreams come true, well, the most intimate thing is my self-esteem, I have never had a boyfriend and an intimate relationship, I hope that here I will be able to realize my goals, dreams into reality
Radni sati od MorningDesire
Amaterski isječci MorningDesire

77 tokena
1:40

44 tokena
1:21

77 tokena
1:17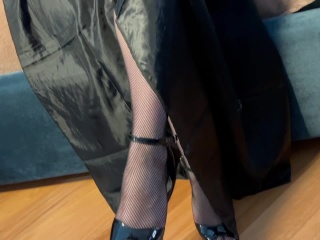 Besplatno
0:40

89 tokena
1:17
MorningDesire lista želja
1

My dream is my own big home, I imagined many times what it would be like?)I have many plans and goals for life, the first is to get out of the financial web and lack, sadly, I lived in a not very prosperous family and I always lacked a lot because we could not afford it, I want to buy an apartment where I can take my family and help them so that neither I nor they need anything I am grateful to everyone who helps and supports me, thanks guys, you are the bestt!!!I apprecaite every token❤️??
Pročitaj više
2

I just start to earn money,but still not enough for buy some good phone,i have a old and like every girl i want to buy good phone,for make some good pics and video,so that my classmates do not laugh at me because I am with an old phone, thanks guys for supporting me, I really appreciate it‼️???
Pročitaj više